TOP 4: Best Keratin Hair Masks That Really Work!
Money spent on a beauty product that works great is money well spent! I'll be happy if you read my post on the best hair masks. I'll describe the ones that have proved the most effective on my tresses, and, as far as I can tell, they work out well for many other girls too. So, if you're seeking a sure-fire treatment – keep reading! I'll list the items from the most effective one. Check my ranking and choose the best product for your hair.
TOP 4 KERATIN HAIR MASKS THAT REALLY WORK!
#1 NANOIL KERATIN HAIR MASK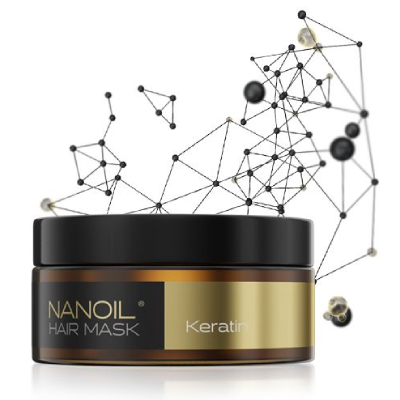 Here's my biggest HIT which always works wonders on my tresses. It made my hair better as soon as I used it for the first time. It adds smoothness, softens and tames the most dry and dull hair – zero frizz, wonderful moisturizing effect. The key thing is that the mask brilliantly repairs and increases resistance to the weather conditions. You'll like it even more when I tell you it doesn't cost much. Nanoil offers a large supply of hydrolyzed keratin and blends it with beautifying panthenol and "good" silicones which keep the hair frizz-free and easy to style. LOVE IT!
Learn more: www.nanoil.us!
#2 OUAI THICK HAIR TREATMENT MASQUE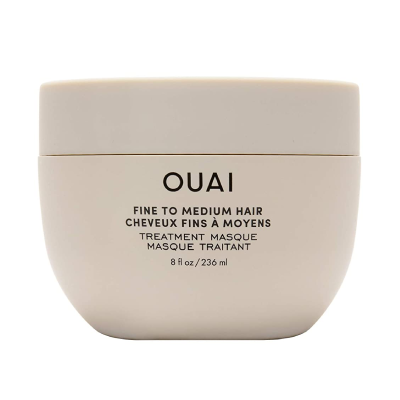 A perfect treatment for dry and damaged hair which needs hydrating, intensive repair and protection. The OUAI Thick Hair Masque isn't a typical keratin treatment. Some of you may not like it for many oils in the formula: almond oil, macadamia oil, olive oil, shea butter and Illipe butter. Such a high content of oils may be a turn-off if you have fine hair, but it turns out to work for thin and delicate hair too. You just need to rinse it out sooner (after around five minutes, for example) and do it thoroughly. The price is one of the negatives for sure.
#3 LANZA KERATIN HEALING OIL INTENSIVE HAIR MASQUE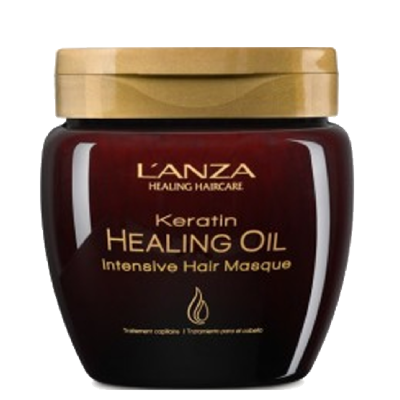 This brilliant keratin hair product is boosted by natural oils. I love the Lanza Keratin Healing Oil Intensive Hair Masque because it once saved my sun-damaged strands. You're gonna love it too if your hair needs enhancement and frizz control or it's damaged, dull or unruly. It's also a great choice for mature hair because it's rich in resveratrol (a potent antioxidant) and oils: Abyssinian, Kukui, Babassu, Murumuru, Green Coffee and Acai Oils. Hyaluronic acid and aloe juice are added for a moisturizing effect. Obviously, keratin is outshined by other ingredients. I don't reach out for it often because it's much pricier than other products I like, for example my Nanoil.
#4 KÉRASTASE RÉSISTANCE THÉRAPISTE MASQUE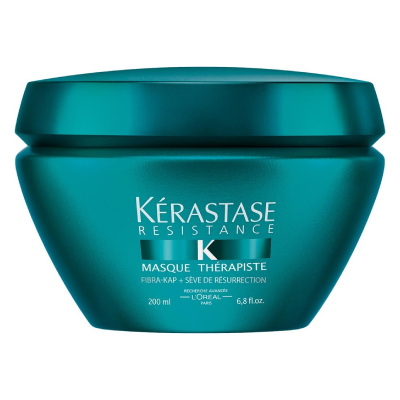 A treat from one of the best-known brands among hair stylists. Products by Kerastase aren't budget-friendly and many of them were a nightmare for my hair – too thick and heavy from oils, leaving my strands weighed down, but the mask for damaged hair proved a success! Intensive repair, hydration and strengthening are what I got from a blend of microproteins which boost the performance of keratin. My hair got better-looking after a few uses.
That was the last item in a round-up of hair masks which always work great on my hair. Though I included some pricey items from famous brands, the number-one treatment doesn't cost a fortune! If you're interested in Nanoil, they offer some other hair masks that are rich in argan oil, algae extract or activated charcoal. Have you tried any of them? Do you also think that great cosmetics can be budget-friendly? Post a comment! Have a good one! 🙂