Nanobrow Lamination Gel – a brow gel that works perfectly? I tested it!
Dear girls,
Today I'm going to be reviewing a product that I wanted to buy for a long, long time. Finally, I got it in my beauty kit so I decided to see if it was going to bring me satisfying results.
If you adore new cosmetic releases as much as I do and you're looking for something spectacular, make sure to read the entire post!
I present you Nanobrow Lamination Gel, my new cosmetic that I wholeheartedly recommend – why? 🙂
Nanobrow Lamination Gel – effectiveness
I used Nanobrow Lamination Gel for the first time yesterday and I immediately wanted to share my experience here.
I was very surprised with the performance of this product – it combed my eyebrows perfectly and let me style them in the desired way.
The elegant packaging alone made me feel special, which only convinced me further that it's really revolutionary 🙂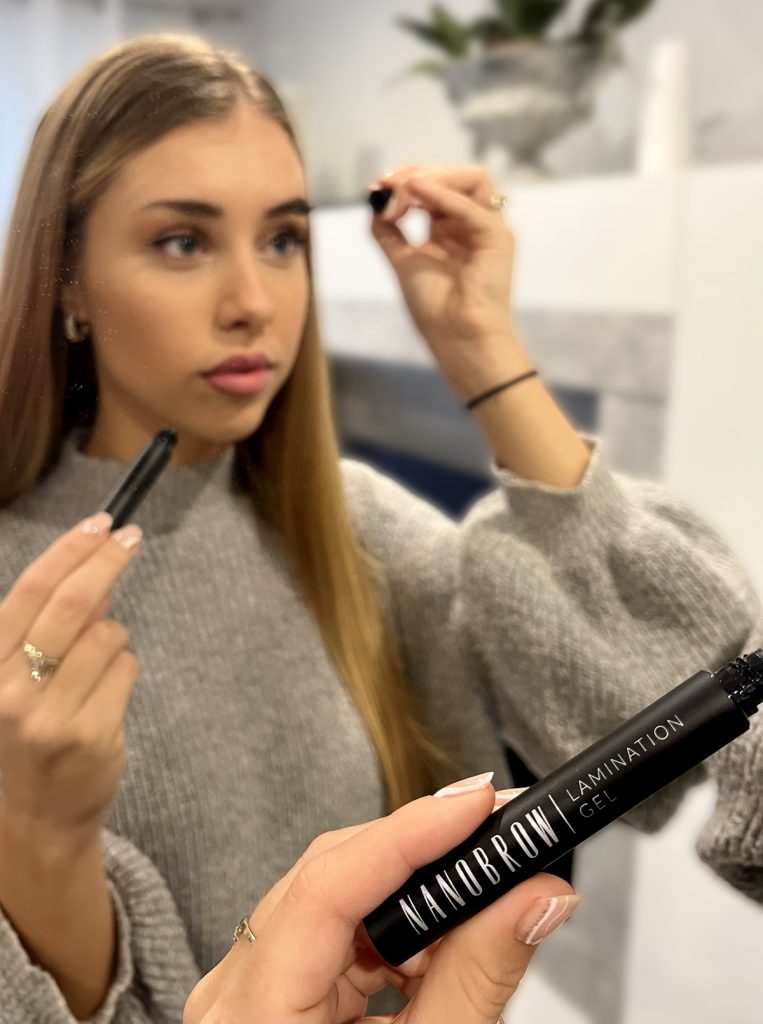 I struggle with unruly hairs on a daily basis, but Nanobrow Lamination Gel let me tame them extremely quickly. My makeup lasted almost all day – it's incredible as it doesn't happen too often!
From the first use, I knew that the effect of a laminated brow can be achieved with this cosmetic – no need to spend money on expensive treatments!
Beautiful shades of Nanobrow Lamination Gel
Nanobrow Lamination Gel is available in three, incredibly beautiful shades that caught my eye immediately. I tested all of them, but the Black one was the best match for my brows.
You can also choose from:
The refined formula and quick application
Nanobrow Lamination Gel has a gel formula that I liked from the start. I believe you will love it as much as I do 🙂
The application is extremely easy – all you need to do is open the bottle and start brushing your hairs which is a bit similar to coating your lashes with regular mascara. Before using the Nanobrow gel you can also apply another product to achieve a more expressive look.
The silicone spoolie brush works wonders – it styles brow hairs exactly the way I want! 🙂
No exaggerated results with Nanobrow Lamination Gel
A great benefit of this product is that I don't have to worry about achieving a grotesque effect. From the first use I was mesmerized by the natural definition I got with Nanobrow Lamination Gel.
The cosmetic doesn't stick my brow hairs together or leave unwanted clumps on the skin – it's literally perfect! I have no doubts that I will be using it every day from now on 🙂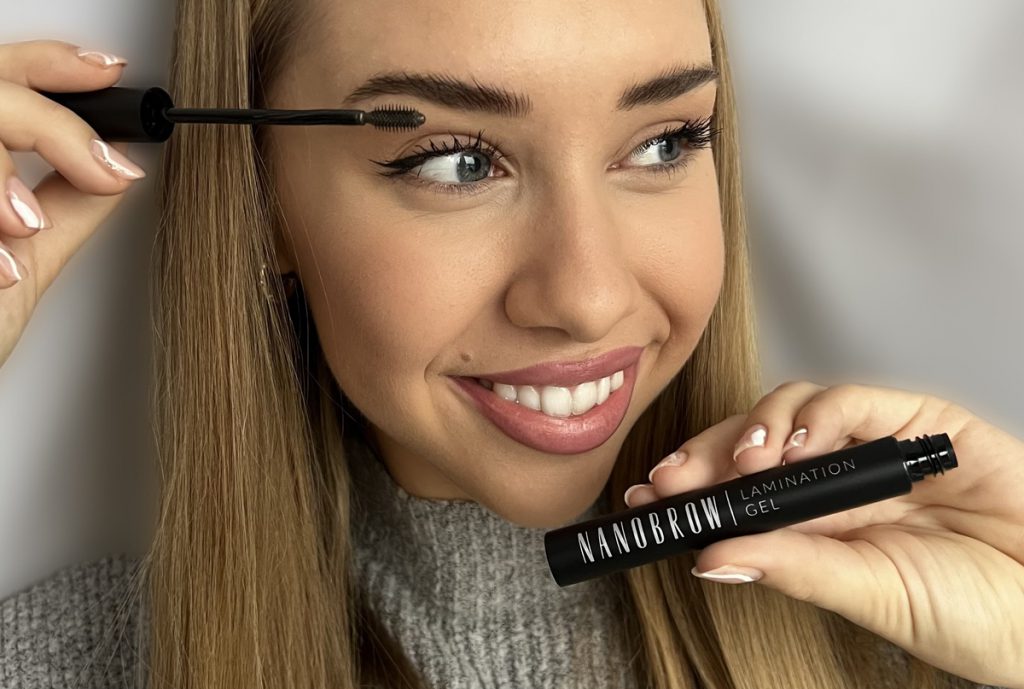 Nanobrow Lamination Gel – a brow gel that will amaze you
If you're still looking for a cosmetic that won't make you give up doing brow makeup entirely, make sure to go for Nanobrow Lamination Gel.
The Nanobrow gel will work on every brow type. With its help, you will achieve everything that you desire.
Do you feel like adding a subtle definition? Maybe you only want to get rid of unruly hairs?
Nanobrow Lamination Gel works in a way that makes you fall in love with it 🙂
You can order it at www.nanobrow.us.
Perhaps some of you already own it? Share your experience with us!
Take care guys!