I've Tested Nanoil Vitamin C. Would I Recommend It?
I've got something special for you today – a review of Nanoil Vitamin C Face Serum, which is currently one of the top-rated face serums.
I bought and tested it, and now I'll answer the most frequently asked questions concerning this product. Is it worth using Nanoil brightening serum? Is it a cost-effective product? How does it affect skin? What is it made up of? Is it good for sensitive skin and vegans? And many, many more. Let's start, shall we?
Nanoil Vitamin C Face Serum
What exactly is this skin product? If you haven't had the opportunity to come across it yet, let me be the one who clears up all doubts.
This is a face serum with vitamin C brought out by Nanoil brand, which you already may know not only from their series of hair oils that match three types of hair porosity, but also from other professional hair care products. Recently they have expanded their offer by adding six face serums, and if I'm not mistaken this revitalizing and brightening serum seems to be the most favored one among users.
I've read a couple of online trade magazines and it appeared that Nanoil brightening serum is recommended by cosmetologists. Its formula looks okay, so are the effects (more about it later) and this is what made me want to test it.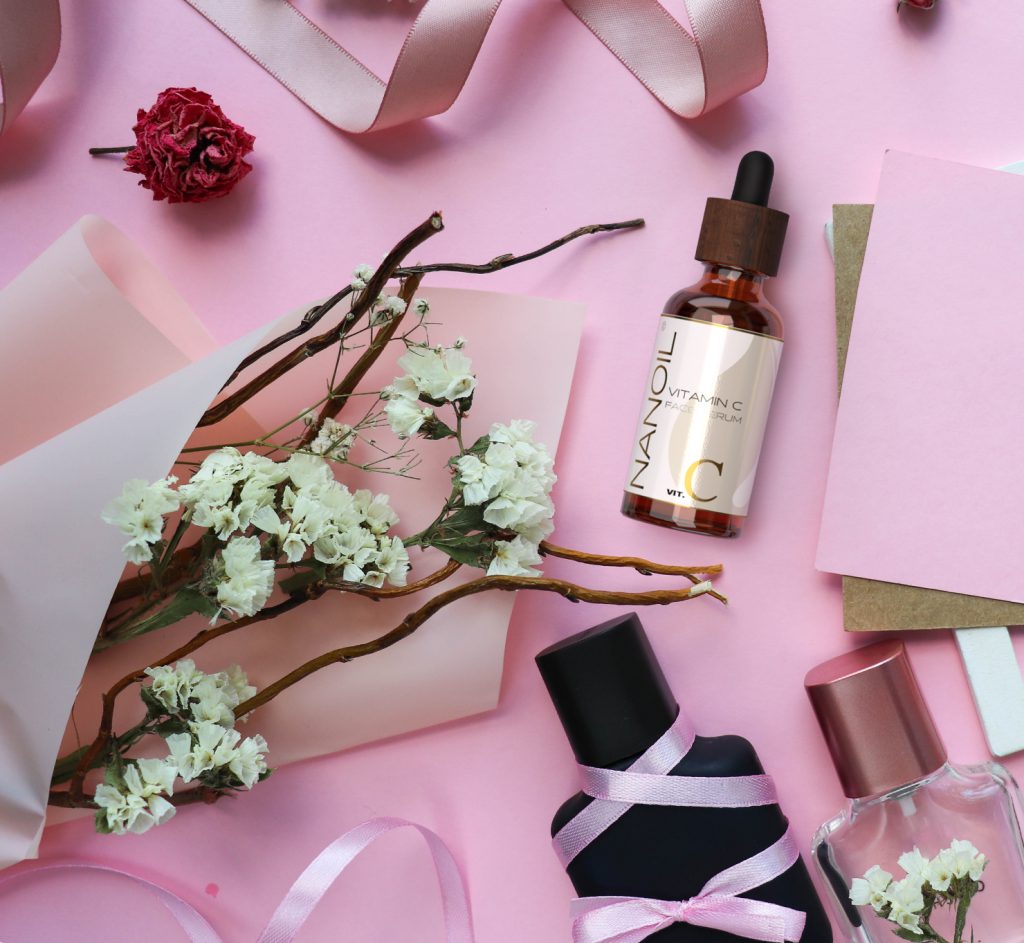 Who is vitamin C face serum dedicated to?
You should consider reaching for such product:
when your skin is dull and ashy.
when there are various blemishes on your skin.
when you notice the first signs of ageing appearing on your face.
when your skin is acne-prone and problematic.
when you want to moisturize and revitalize your skin.
My reason was the pigmentation spots that the sun painted on my face. I truly hoped Nanoil serum would help me deal with these blemishes and even my skin tone.
Serum Nanoil Vitamin C – effects
I was positively surprised at the very first use of this cosmetic. This lightweight, runny and pleasantly-smelling serum left my face looking fresh, and I couldn't remember the last time I felt such thing. The moment the serum penetrated fully, I immediately felt my skin getting less tight and irritated.
I had to wait a little bit longer to see more effects. I kept applying vitamin C face serum from Nanoil daily and after 2 weeks the sunspots were far lighter. With every next use this effect was gaining in power to finally leave me with no sunspots.
Now my complexion is smooth, resilient and flawless, and on top of that it's glowing like never before. I have the impression that Nanoil Vitamin C is a serum that managed to bring back the youthful appearance to my face, and I didn't even have to make an arrangement with a beautician! I finally know that my skin can be clear and even-toned without spending much on in-salon treatments. What a relief.
My way of applying vitamin C serum
Application of Nanoil Vitamin C Face Serum isn't difficult. It took me less than 7 days to develop the habit of reaching for this brightening serum automatically. It's important to apply the serum at bedtime, after taking off the makeup and before putting on a face cream. The order of applying skincare products matters because a serum must be given the opportunity to penetrate easily and stimulate skin self-renewal process.
So, using Nanoil Vitamin C Face Serum looks like that:
Careful makeup removal and skin cleansing
Putting on a few drops of the face serum
A short facial massage to help spread the serum evenly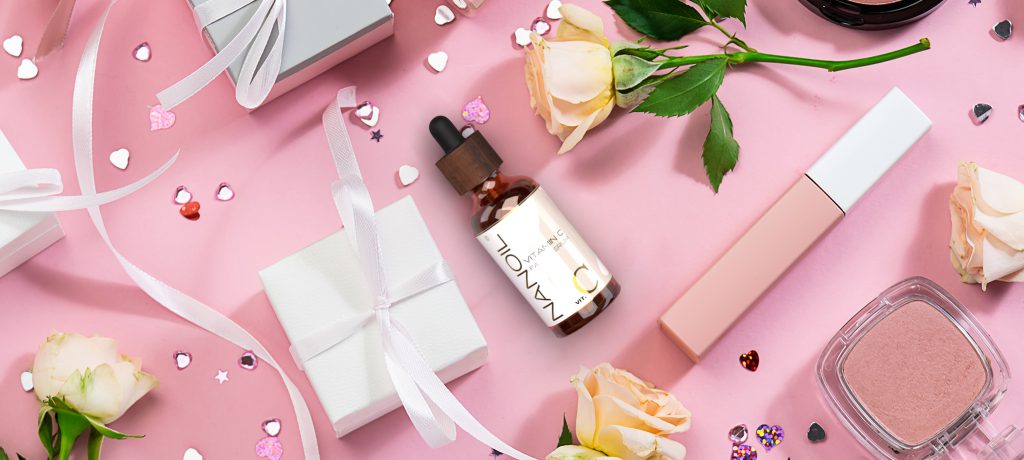 Ingredients used for Nanoil serum
What does Nanoil vitamin C serum contain? Obviously, it has vitamin C but you also need to know that there are a few vitamin C alternatives. In Nanoil, you have 1.5% ethylated ascorbic acid, which is a stabilized form of vitamin C that absorbs in a snap, doesn't oxidize and is really efficacious.
But that's not all! Nanoil serum is also enriched with Boerhavia Diffusa root extract that protects skin from free radicals and oxidative stress. The formula is 100% vegan and suitable even for those who have sensitive skin – it has no unwanted synthetic fillers.
Nanoil serum is the power of nature for our stunning looks!
I'd wholeheartedly RECOMMEND it <3