Nanoil Collagen Face Serum Gets an A for Antiaging Effects!
We all know that face lines, wrinkles and age spots don't add to attractiveness. Sallow, thin skin? Not hot either… That's why I want to tell you about a stellar face enhancer – Nanoil Collagen Serum is the perfect preventive remedy for young complexion and a true wrinkle buster for mature skin. Keep reading to learn more about Nanoil Collagen Face Serum.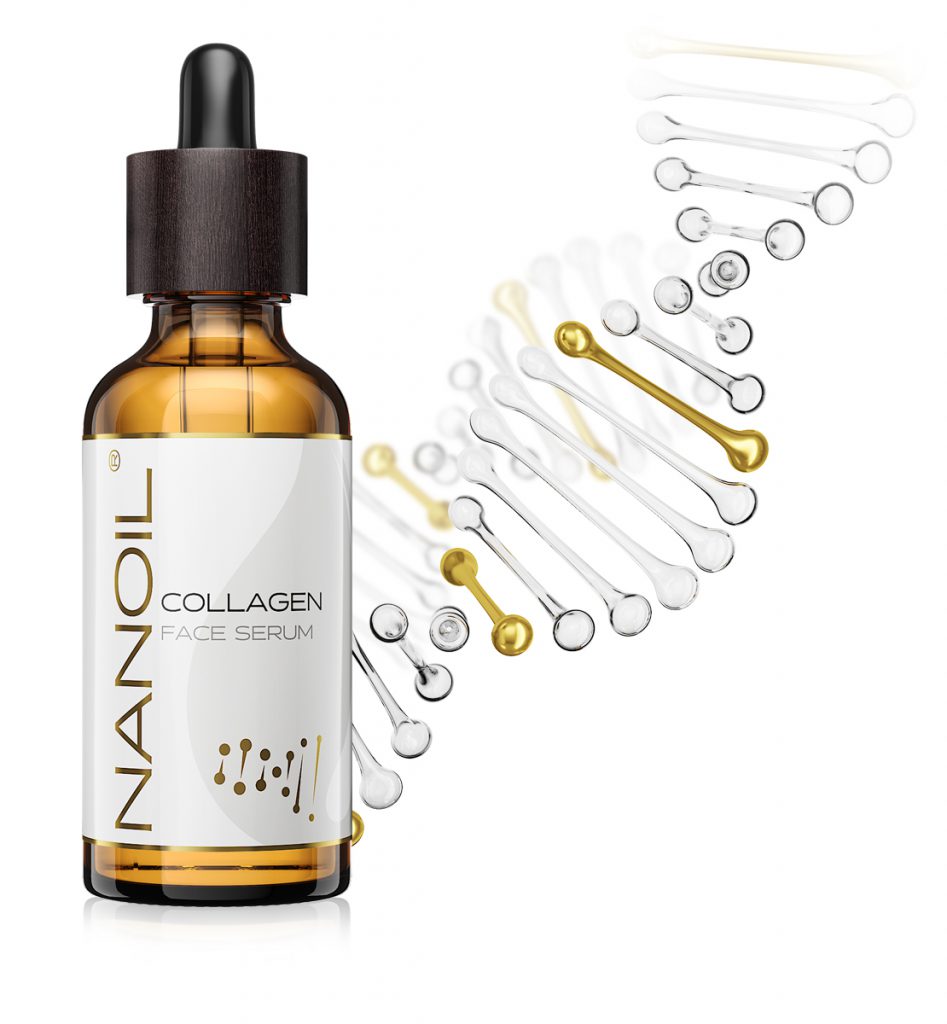 Remember that antiaging routine is extremely important. The production of collagen in the human body drops very early – around the age of 25. This is when we need to get a good collagen booster. The skin doesn't have to give our age away – go for aniaging serum which REALLY WORKS.
How to get rid of face lines?
I'm sure you know by now that face cream isn't enough for fruitful skin care (even if it's a seperate cream for day and night). Face creams and moisturizers don't penetrate the dermis – good serums do. Keeping the body hydrated and eating a healthy, balanced diet matter as well. We can delay wrinkles by kicking bad habits and deeply cleansing the skin – using products which don't cause dryness or irritations. Is your skin problematic? Use enzyme exfoliators which gently remove dead epidermis without irritating the skin. Next use a nutrient-rich oil or serum. There are many ideas to try – we just need to choose things that go with our skin.
Nanoil Collagen Face Serum – top quality & good price
Collagen serum is a must-have when removing face lines. I used to struggle with wrinkles, especially expression lines. I don't regret choosing Nanoil's serum. It's changed my skin. It's a high-grade product for a good price.
Because of the dropping amount of collagen in the body, our skin starts getting worse. It's weak, sagging, dull, dry, and ages way too soon. The passage of time affects all of us but we can delay the unwanted changes. Exposing the skin to the sunlight without SPF definitely speeds up the aging process. Remember that the sun has a bad effect on our skin even on a rainy day.
Why did I choose Nanoil's serum? Because it manages to reach the deep layers of skin and quickly repair damage, stimulating the production of collagen at the same time.
What ingredients does Nanoil Collagen Face Serum contain?
There are three key ingredients which deliver many vitamins and minerals.
+ Collagen – a basic building block of the skin, ensures elasticity, keeps the skin healthy, reduces wrinkles and smooths expression lines. It also allows the skin to stay moisturized by holding moisture inside it. It feels amazing to have a perfectly moiturized face – all the time!
+ Nori Algae Extract – red algae abound in minerals, nutrients and vitamins which are necessary for the proper functioning of the skin. This natural sunscreen helps get rid of wrinkles and hyperpigmentation, fixing uneven skin tone. It's a rich source of vitamin C which encourages production of collagen. Nori algae stop loss of water from deep layers of skin.
+ Tara Tree Extract – aka Tara Gum – allows the skin to stay hydrated for a long time, adds healthy shine and boosts elasticity.
Nanoil Collagen Face Serum – how to use it?
Above all else, regularly! My face has gotten much better since I started using Nanoil's serum twice a day (morning and before sleep). I wash the face, use a toner, and apply a few drops of the serum onto the face, neck and chest – the skin areas that age the fastest. Dosing is easy thanks to a dropper. When the serum sinks in, I use my moisturizer or face care oil. The nourishing and repairing effects are visible faster than you think. You'll free yourself of the awful wrinkles!
What effects have I spotted?
+ Nanoil Collagen Face Serum intensively smooths face lines
+ it made my laugh lines barely visible
+ it leaves my skin optimally hydrated
+ it guarantees in-depth skin repair
+ it delivers elasticity and tightens sagging skin
+ it protects from UV rays
+ it makes my face look rested and healthy
The manufacturer created a high-quality product with unusual efficiency and affordable price. I'm not surprised it's rated the most highly by users. I join all women who rave about Nanoil Collagen Face Serum.
Where to buy Nanoil Collagen Face Serum?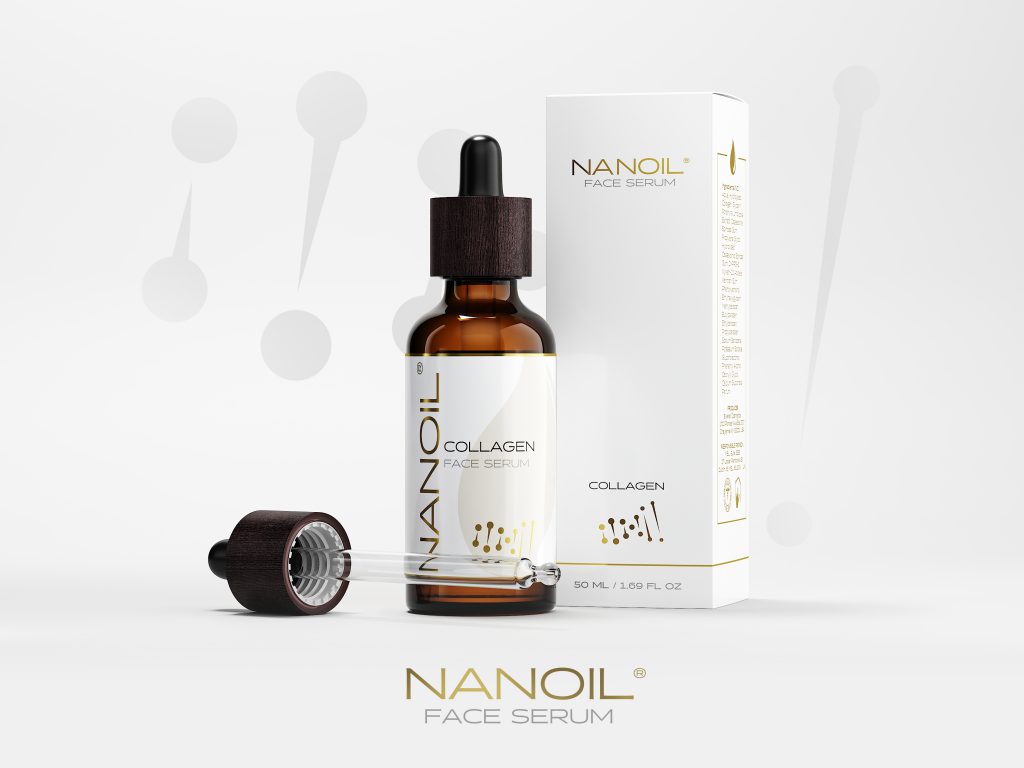 I bought it through www.nanoil.us – the official site shows all necessary details about the Nanoil's products. I highly recommend the store because you can count on some special offers.
Have you used Nanoil Collagen Face Serum? How do you like the effects? What are your favorite antiaging products?
Comment and share! Bye bye!