Want Stronger & Healthier Hair? Check Out My Fave Hair Masks!
Do you use keratin in your day-to-day hair regimen? Why am I asking about this protein, not about a moisturizer or nutrients? Because keratin is the main constituent of hair, responsible for keeping it strong and healthy. Therefore, if you want to have a gorgeous mane, so if you want to prevent it from damage, I advise you to invest some money in a good keratin hair mask and use it at least once a week. I know that it's easy for me to tell you "buy a keratin hair mask" while there are so many of them in the stores – the choice is bewildering. That's why I'm going to give you my favorite products. Perhaps this will make the choice easier.
Keratin masks for stronger & healthier hair
MY 1st SUGGESTION – Nanoil Keratin Hair Mask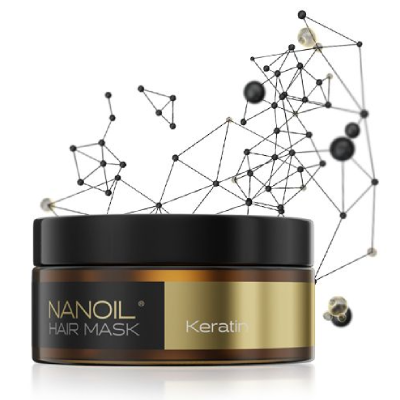 This is my favorite and the most universal keratin hair mask I know. I'm absolutely amazed that such a versatile product doesn't cost much. If you need to fix the hair quickly and, in general, improve its appearance, then I think you should try Nanoil Keratin Hair Mask. It delivers quick results! So, if you have some big life event or some important occasion and you want to look good, then you can take it for granted that Nanoil mask will help you with that. It smooths hair, adds shine and makes it fuller-looking. When you incorporate it into your daily beauty routine, Nanoil keratin mask will repair, strengthen and boost hair resistance to chemical and mechanical damage.
Nanoil Keratin Hair Mask – use
Application is super easy. First you wash the hair, remove excess water with a soft towel and then spread the mask along the lengths. Rinse it out after 20 minutes. That's all, you're ready to go.
Visit – www.nanoil.us
MY 2nd SUGGESTION – Phyto Phytokeratine Extreme Mask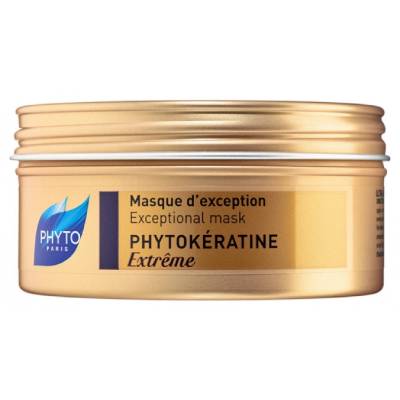 This mask is a real treat that costs a bit more than other keratin hair masks. Phytokeratine is sold in a 200-ml packaging that holds many interesting substances. One of them is plant-based keratin, which works wonders. Phytokeratine has no animal origin ingredients, which means that it's made up of extracts, including peony flower extract, Adansonia Digitata seed oil, hydrolyzed corn protein, hydrolyzed soy protein and hydrolyzed wheat protein. This formula is enriched with panthenol and vitamin E. Although the hydrolyzed proteins don't constitute most of the mask, you can expect them to improve the appearance of your hair, even if it's ultra-damaged.
Phyto Phytokeratine Extreme Mask – use
Application of Phytokeratine Extreme is quite an interesting thing. Before putting it on, you need to define your hair. If it's fine and delicate, you need to remove the mask after 3 minutes, but if your hair is thicker, you can let Phyto Phytokeratine Extreme Mask sit longer, even up to 10 minutes.
MY 3rd SUGGESTION – Global Keratin Lock Me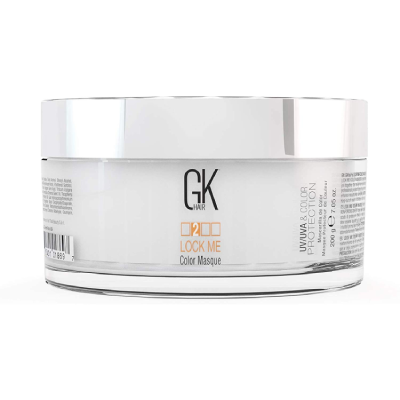 I know that Global Keratin Lock Me isn't the cheapest but I like how it fixed my hair, so I think it's worth trying out, provided that you don't mind spending a little bit more. Apart from leaving hair pleasantly soft and smelling really good, Global Keratin Lock Me adds more body to the shafts, creating an effect of fuller-looking mane that is resistant to damage. This effect is owed to a big portion of keratin combined with naturally-derived extracts, vitamins and peptides. This product suits mature hair, too.
Global Keratin Lock Me – use
I've heard that this mask delivers better results when used together with GKhair Shield Additive treatment. It's a pity that for both products you need to pay a bit over the odds. I resigned from getting this extra cosmetic and managed to repair the hair only with Global Keratin Lock Me. It needs just 5 minutes to do its magic. Rinse thoroughly.
MY 4th SUGGESTION – VAITE Keratin Purple Hair Mask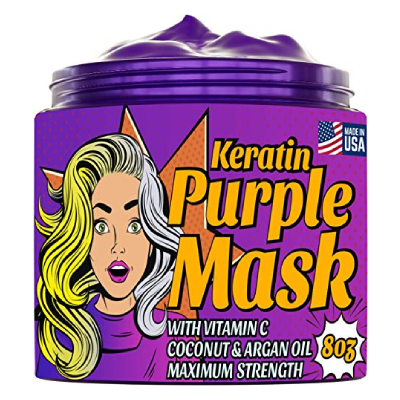 Now let me present to you a mask designed for natural blond or bleached hair. It's not a secret that blond strands tend to turn yellowish, which is far from looking attractive. Therefore, in order to maintain a cool Scandinavian blonde color, you need to treat the hair with the right products such as this nourishing keratin-rich mask. Its purple formula intensifies hair color, keeping it stronger at the same time. It regenerates the strands and prevents color fade. Luckily, it's price isn't steep so you shouldn't hesitate buying the VAITE Keratin Purple Hair Mask.
VAITE Keratin Purple Hair Mask – use
Another positive thing about this product is that it doesn't require you to follow any strange instructions to fix your hair with it. You just need to apply it to damp hair, let it sit for 5 minutes and rinse.
MY 5th SUGGESTION – Wella Professionals Sp Luxe Oil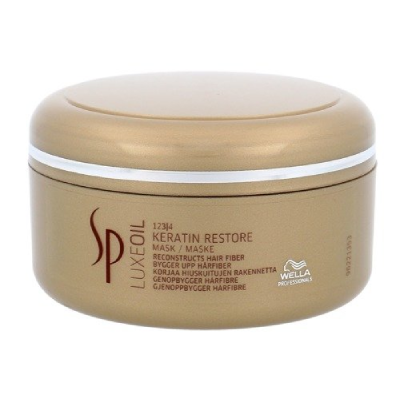 If your hair is frizzy or when it's neither too thick nor too porous, an emollient mask is all you need. One of the best of this kind is Wella Professionals Sp Luxe Oil – a mask formulated with natural oils (argan, jojoba, almond). This oil blend nourishes hair and prevents dryness that leads to brittleness. The price is fair so I don't mind that it has just 150 ml.
Wella Professionals Sp Luxe Oil – use
Wash your hair, squeeze out the excess water and spread a portion of the mask along the hair. Rinse after approximately 5 minutes.