A Brilliant Brow Pen: Nanobrow Microblading Pen
Ladies, I have a real sensation for you! 🙂
If your eyebrows, like mine, don't look good and you struggle with gaps and barely-there arches, microblading is not your only solution. Nanobrow brand has just launched a Microblading Pen, an ingenious, precision brow pen that gives the effect of mimicking micropigmentation. You simply have to check it out!
Nanobrow Microblading Pen – a waterproof brow pen
As it is waterproof, it can survive unscathed in all conditions. And it's true – it's won't get damaged by rain, snow, heat, sweat, or water. It's a brow genius and you can just feel it. You know immediately you are dealing with the highest quality.
This unique brow styling pen particularly captivated me because it: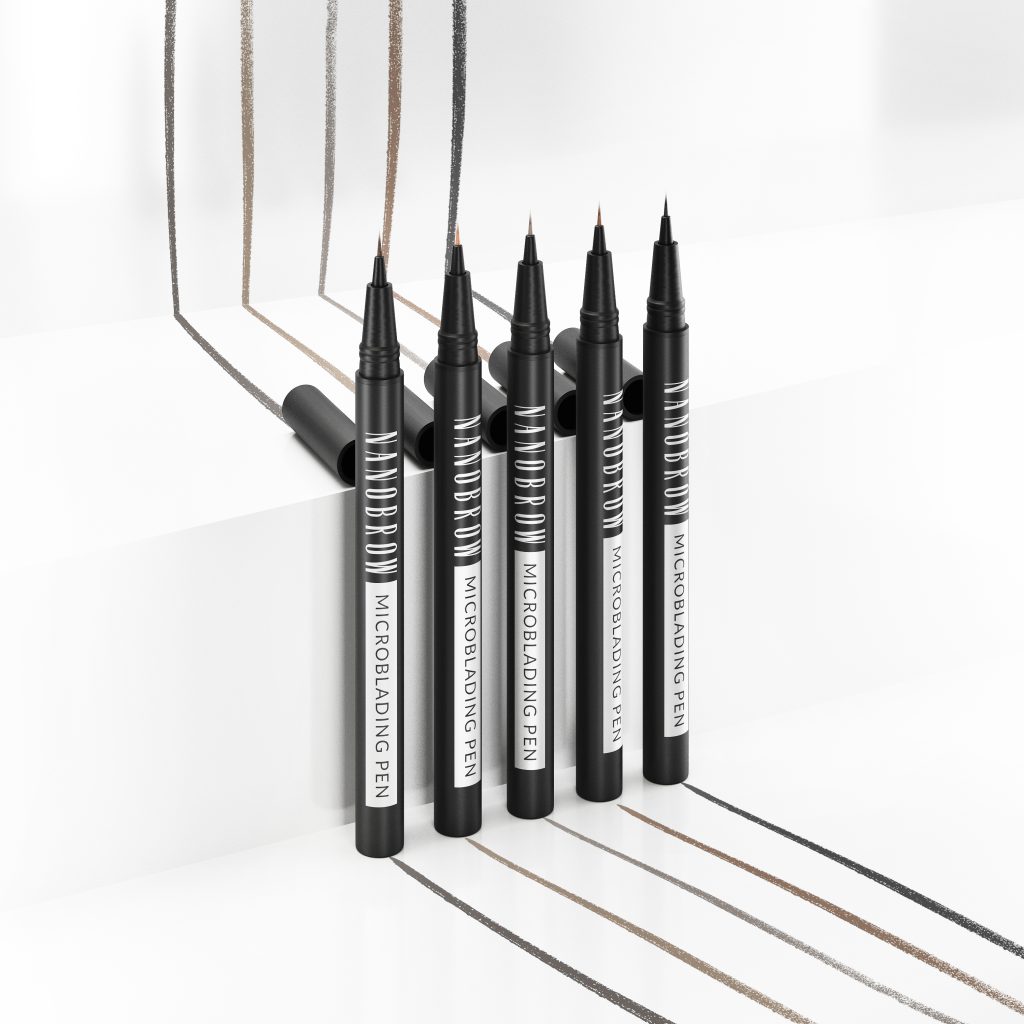 draws thin lines that mimic real brow hairs
fills in gaps and sparse areas to create multi-dimensional effects
delivers natural-looking yet bold effects
makes the brows look more voluminous
always ensures precisely defined, filled-in brows
is a guarantee of perfect makeup for any occasion
Simply the perfect product – the Nanobrow brow pen
The Nanobrow brow pen dries quickly, is extremely long-wear, and leaves no residue or clumps. The thin tip can draw really millimeter-long lines that deceptively resemble natural brow hairs. As a result, my makeup always looks natural and spectacular. For me, it's sensational!
Nanobrow Microblading Pen is extremely refined. It can fill in my eyebrows in an envy-inducing way! There's no need to envy though, as you can order your super long-wear brow pen for yourself at www.nanobrow.us 🙂 You don't need to tattoo your eyebrows to make them beautiful every time. You simply need a precise and flawless product, which is exactly what this brow pen is.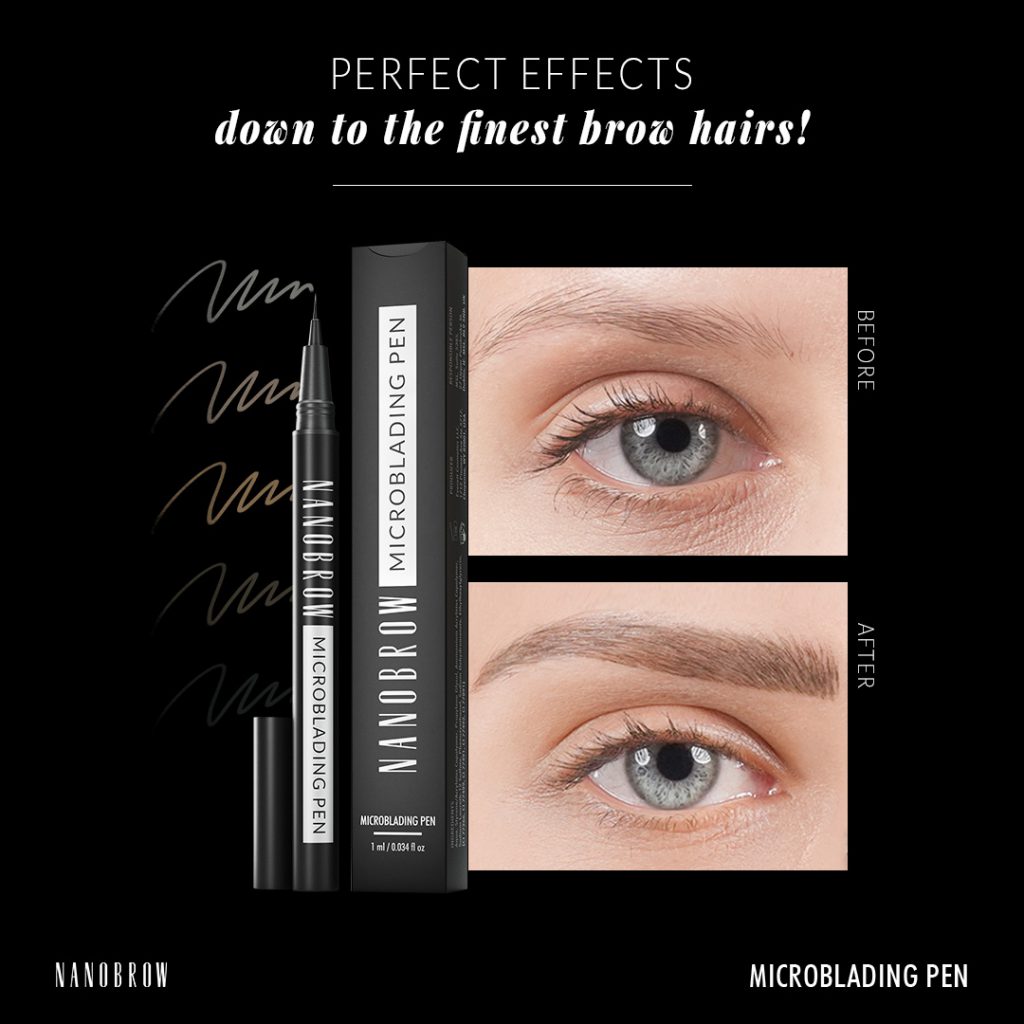 Perfect makeup down to the smallest details
Nanobrow Microblading Pen is simply a sensation. Nothing is impossible with this wonderful brow pen. It's well-designed, comes with a precision applicator that draws natural-looking lines, and my arches finally look bold, elegant, and gorgeous all day long.
The pigments are intense and look great every time. I ordered all the shades the first time and I use Light Brown, Blonde, and Light Blonde most often. There are two more shades to choose from. You can freely combine them and create fabulous makeup looks. In general, you must know that all Nanobrow products work great together, so it's worth investing in more products to choose your favorites. I, for example, have already tested the brow gel, pomade, and brow soap from the brand. All of them were SUPERB <3
Three-dimensional makeup with Nanobrow Microblading Pen
The waterproof brow microblading pen from Nanobrow will definitely appeal to you. It is remarkable, amazing, and highly recommended by both regular users and makeup artists. It always creates precise and flawless brow makeup and makes you look like you've just left a professional beauty salon every time.
I no longer have to keep checking my look in the mirror 🙂 When I use the Nanobrow brow pen, I can be certain my makeup always looks great. I trust it 100% and know it is reliable. You absolutely must try it on yourself!
Thanks for reading! Kisses!