The Iconic Nanobrow Shape Mascara: My Review
Dear Girls! 🙂
Today I have something special for you. It's the iconic brow mascara – Nanobrow Shape Mascara. It allows you to achieve your dream brow shape in a flash! I'm speaking from experience as I have already tested it on myself. Here's a short review of this amazing product that won my heart from the very first application.
Nanobrow Shape Mascara is one of the products from the amazing Nanobrow range, by the rand creating eyebrow cosmetics with every woman in mind. I was tempted to try it out as my eyebrows were never in good shape – I struggled with gaps, bad brow shape, and brow hairs sticking out in the wrong directions. I finally came across a cosmetic that exceeded my greatest expectations, so I simply have to share it with you.
I have been testing the mascara for several months now, so I know that it:
Camouflages any gaps and sparse areas
Fills in eyebrows with beautiful, natural color
Leaves brows visually thicker and voluminous
Delivers a strong hold and maintains the desired shape for the whole day
Formula with silica moisturizes, nourishes, and protects eyebrows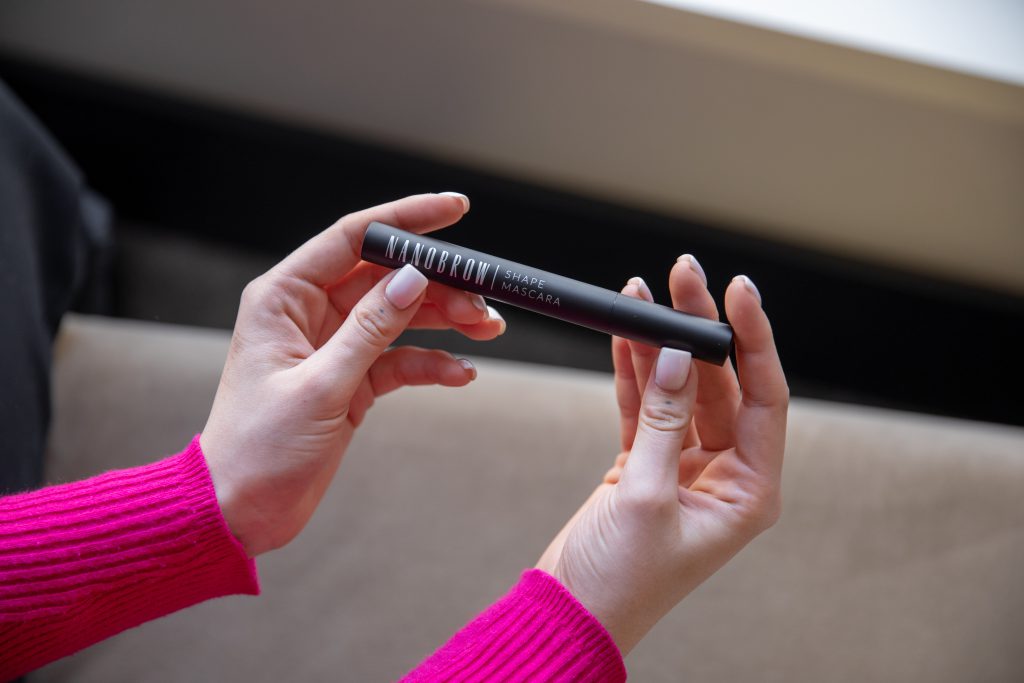 This cosmetic should be essential in every woman's makeup bag! Nanobrow Shape Mascara combines brow care and styling. It ensures your brows look great even without makeup. Silica adds shine, strengthens, and protects eyebrows from damage, and makes them more manageable and extremely resilient. I'm obsessed!
This product is simply captivating. It works well on both sparse and thick and unruly eyebrows. Its formula is perfect for styling, shaping, and keeping brows in check all day long. It adds amazing XXL volume, camouflages any imperfections, and creates perfect looks for any occasion. I've recently created a gorgeous and defined brow look for a big night out and was thrilled with my look!
Visually thicker, voluminous brows… This has been my unreachable dream until now. Nanobrow Shape Mascara made it finally come true. Straight after the first application, my eyebrows looked beautiful, elegant, and flawless. Since I started using this mascara, my arches look thicker, stronger, and healthier. And my brow hairs have finally stopped falling out.
Beautiful brow color in a flash
Nanobrow Shape Mascara comes in three natural-looking shades:
I went for the brown version. It looks great and brilliantly complements my features. It softens my features and I'm happy with the shape of my face. Beautifully defined eyebrows bring out my eye color and add depth to my gaze. I feel fantastic in my own skin every day!
The refined spoolie ensures the ultimate comfort of use. The ergonomic silicone cone-shaped spoolie shapes even the most unruly eyebrows. The pleasant formula coats each brow hair evenly, delivering a beautiful satin finish. The formula is non-sticky and clump-free, making brows look brilliant.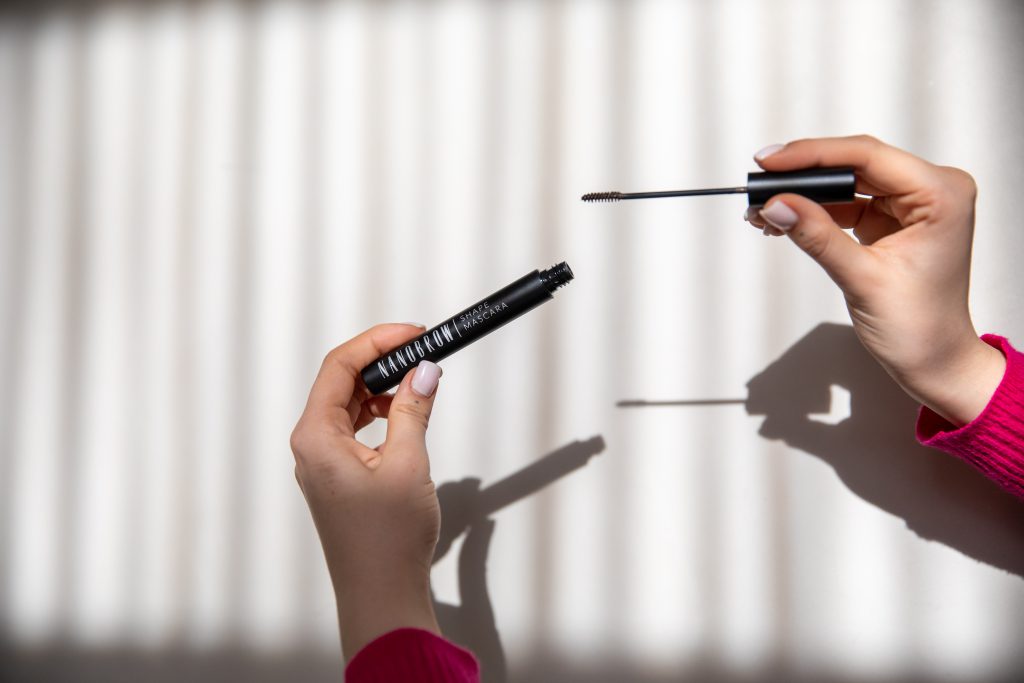 Nanobrow mascara receives glowing online reviews, so I decided to include mine too 😉 The great precision spoolie combined with spectacular effects made me not want to part with it since the first application. I recommend this product to every woman. Finally, I don't have to waste time on troublesome touch-ups. From now on, my eyebrow makeup takes me literally a moment!
Nanobrow Shape Mascara is available from www.nanobrow.us. I also recommend checking out the other cosmetics of the brand – I have already tried their brow soap and pomade and they are both excellent. You can easily find something good for everyone!