The Nanobrow Brow Powder Kit – My Review + Makeup Tutorial
Good morning everyone!
Brow makeup with powders is a simple and convenient way to define your eyebrows. They allow you to naturally improve the shape of your eyebrows, fill in any gaps, and add definition and color. I recently tested the recommended Nanobrow brow powder set and want to share my feelings with you. At the end of this post, you will also find my tutorial for simple yet stylish brow makeup using the powders.
Keep reading 🙂
The Nanobrow brow powder palette with highlighter – what do I think about it?
The handy case contains a set of two brow powders, a velvety highlighter, and a 2-in-1 applicator (slanted brush + sponge). Brow makeup done with this powder kit leaves the brows looking visually thicker and fuller, ensuring gaps and sparse areas are no longer visible. You can also easily build up the coverage. These brow powders allow you to create both very delicate brow makeup and stronger and more elegant brow looks. The long-wear formula stays on the eyebrows for hours and does not smudge – even on oily skin! The Nanobrow brow powders provide a semi-matte finish, ensuring your brow makeup looks extremely natural. The soft texture applies easily, and the colors blend perfectly. The Nanobrow brow powder kit comes in 3 color versions – Light, Medium, and Dark – suitable for both cool and warm beauty types.
A huge plus for the fact that the powders: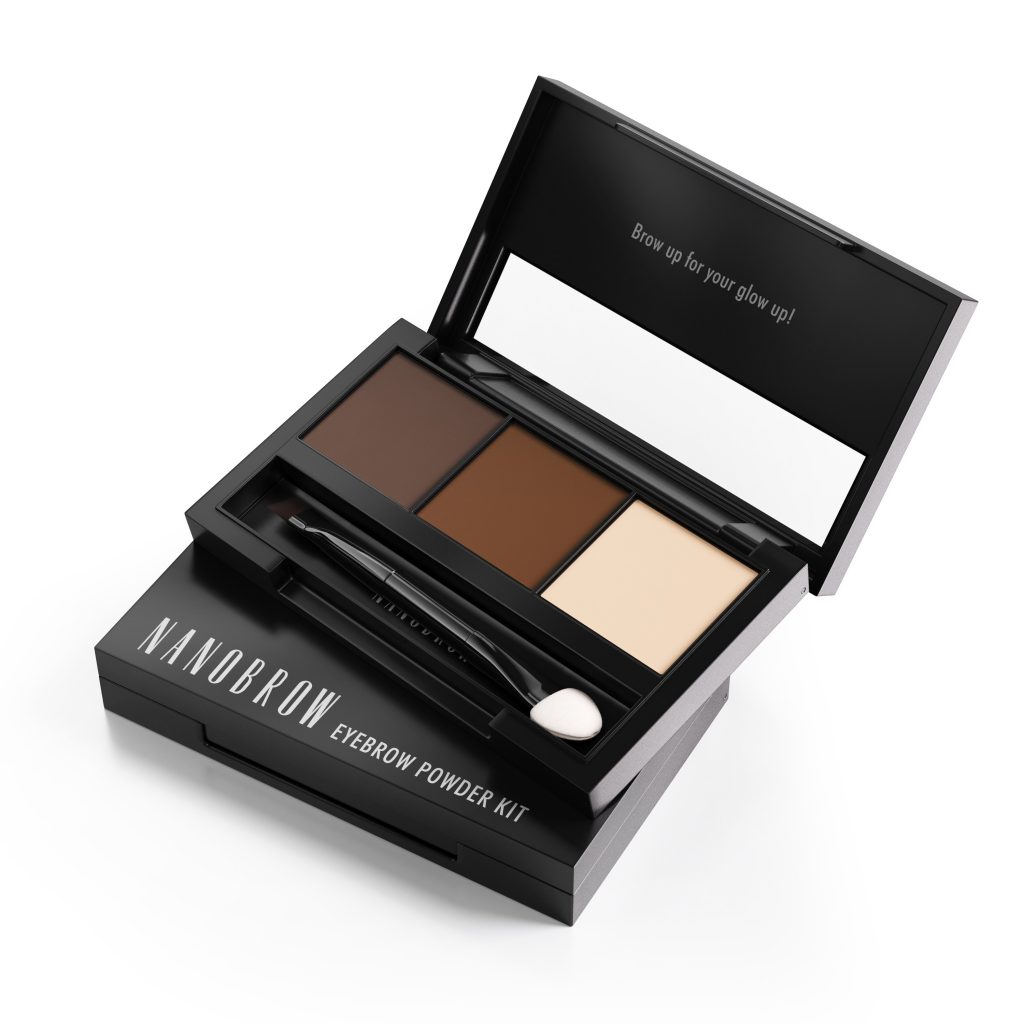 + are highly pigmented,
+ they don't wear off,
+ are long-wear
+ come in cool and warm shades,
+ they provide a satin finish,
+ the kit includes a universal highlighter.
The Nanobrow brow powders – precious ingredients
I have the palette in the Medium color version. There are several ingredients in the formula of this brow powder set that caught my attention: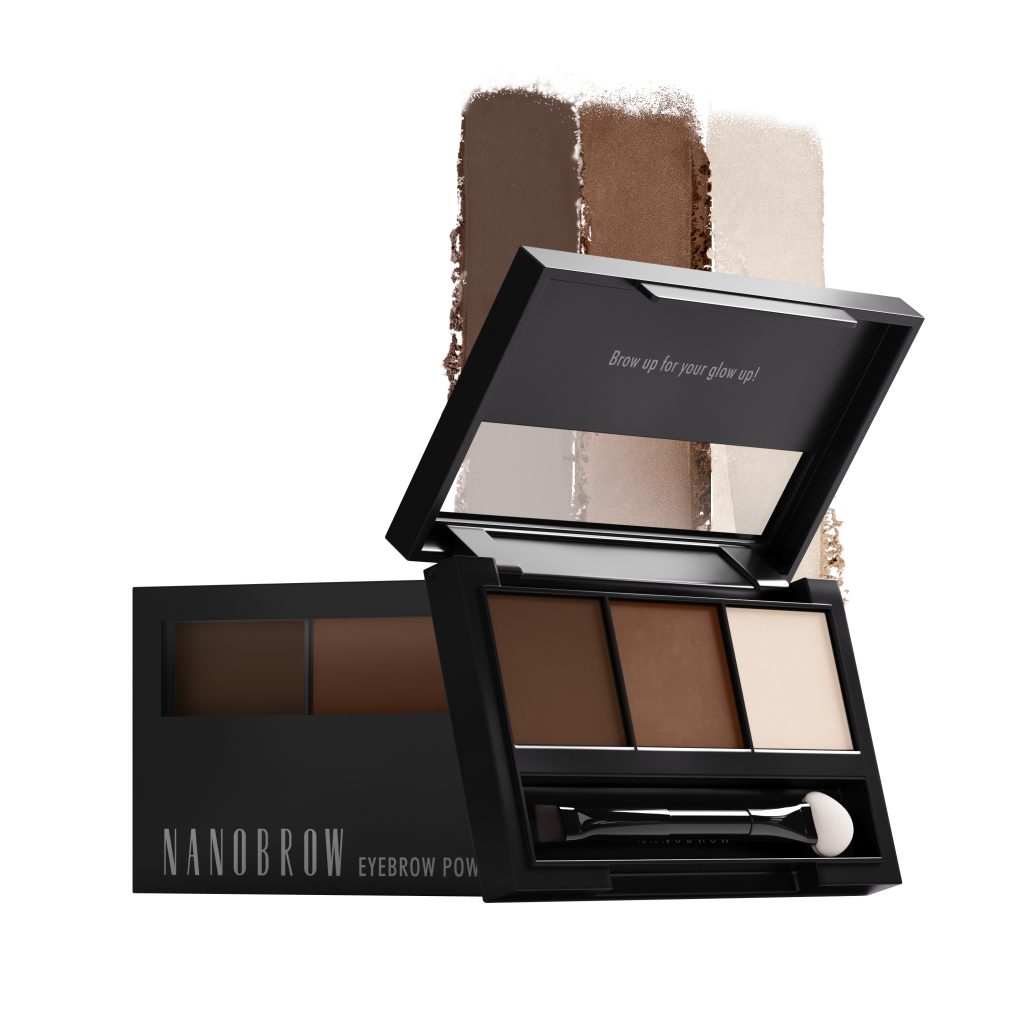 Aloe vera extract(Aloe Barbadensis Leaf Extract) – moisturizes, regenerates, and conditions hair and skin
China clay(Kaolin) – with mattifying and refreshing properties and is hypoallergenic
Avocado Oil(Persea Gratissima Oil) – improves the hydration of hair and skin
Sunflower Oil(Helianthus Annuus Seed Oil) – makes the brows softer and smoother, and adds shine
How to apply brow powders?
I like my eyebrows to be defined delicately – they don't have to look perfect and be completely filled in with color. They must look natural and match my features well. Here's my go-to for brow makeup with brow powders:
1) You can use the 2-in-1 applicator that comes with the palette or your favorite brow brush.
2) I use a spoolie to brush through my eyebrows (I kept one from the brow gel I finished but you can buy a separate spoolie or a special brow comb).
3) I define my bottom brow line using the lighter brow powder shade.
4) With short strokes, I fill in the brow with the lighter shade, starting from the inner brow edge.
5) I fill in the gaps and sparse areas.
6) Next, I apply the darker shade on the middle part and the tail to create a subtle transition between shades.
7) I comb the eyebrows with a spoolie to soften the edges and blend the colors well.
8) I apply the highlighter just below the brow bone.
9) Finally, I set my eyebrows with a clear brow gel so they stay in place all day and look more fluffy.
Remember, do your brows the way you like 🙂 Trends keep changing, but the most important thing is to feel good about yourself and ensure your daily makeup is fun. Do you prefer more strongly defined arches? Apply more powder and fill in your eyebrows more thoroughly with color, or reach for a darker version of the Nanobrow brow powder palette.
If you want to learn more about the Nanobrow brow powder set, here's a link to the site where I bought my kit: nanobrow.us.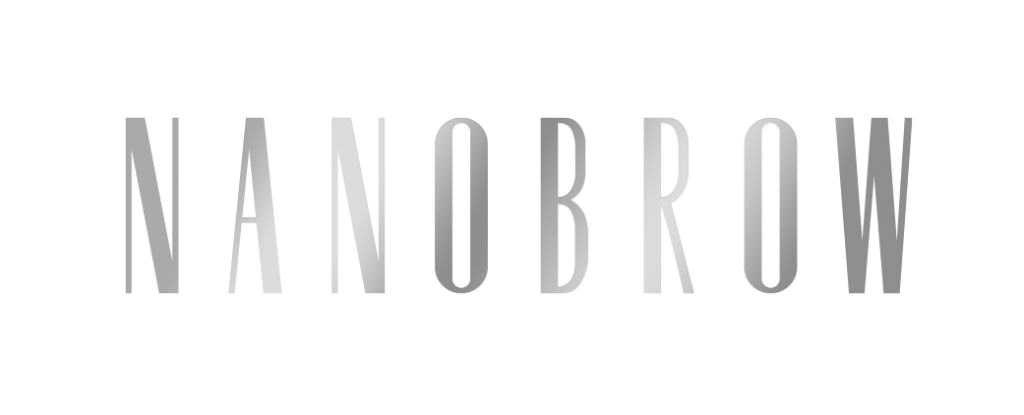 Check out my other posts 🙂
Have a lovely day!